Video & Photo Gallery
Video & Photo Gallery
Upland Hunting & Pointing Video
Upland Hunting & Pointing Video
Upland Hunting & Pointing Video
A special thank you to Mitch Kezar for the use of some of his photos for the this Web site. Whenever possible, we have indicated a Kezar photo. Because of space issues, some of his photos are cropped and reduced in size. Our apologies to Mitch!
Twice nominated for the Pulitzer Prize, Mitch has shot photos using Cashman Kennels' Labradors for over 8 years. Our dogs have been included in numerous publications such as Federal Cartridge, Cabelas, Herters, Peterson Hunting Catalog, Gander Mountain, Minnesota Volunteer, Gun Dog Magazine, Field & Stream, Sports Afield, Outdoor Life, and C.C. Filson.
Raider and his offspring, Cisco and Max, were featured in a Federal Cartridge commercial.
To find out more about Mitch and to view more of his work visit his Web site at: www.kezarphoto.com
Photographs and images
© Mitch Kezar 2001 & 2012
- All Rights Reserved
Cashman Kennels
23995 Edenvale Trail
Elko, MN 55020
Phone: (952) 461-2457
[email protected]
Over 30 years of Experience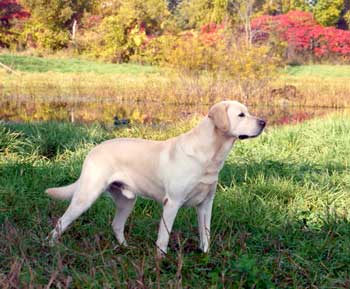 Labrador puppies for sale MN