By selectively breeding some of the best of the American and English Labrador bloodlines, Cashman Kennels' mission is to produce an amazing all-around gun dog with sound genetics. With over 25 years of experience, the Cashmans have successfully bred, trained and competed with some of the most recognized field trial bred, hunt test/hunting, and pointing labs in the country. These dogs include MHR GMPR Rik's Risky Raider MH and MHR Wyvernaxe Audley MH (Brock). By extensively researching pedigrees, genetic ancestry, and applying our breeding philosophy, we offer stud dogs with excellent temperaments, natural hunting abilities, and the classic Labrador conformation. By breeding for standards that has set us apart from many lab breeders, we offer a choice of stud dogs that will exceed the hunting dog enthusiasts' greatest expectations.
Email Address Changed to: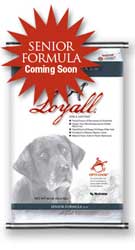 At thirteen years old, our dog Taxi was chosen to be on Loyall brand Senior dog food bag. She has been everything we hoped for when we had her litter over fourteen years ago.  Taxi had an incredible amount of heart and hunting drive. She loved the hunting and hunt test game and was a real natural at both receiving her AKC Master Title at two years old.  She was also a cherished part of our family that can not be replaced.
Taxi, you will live on forever in our hearts.....we miss you girl.
CP Cashman's Call Me a Taxi MH
 2/28/1995--4/23/2009
Cashman Kennels
23995 Edenvale Trail
Elko, MN 55020
Phone: (952) 461-2457
[email protected]
Over 30 years of Experience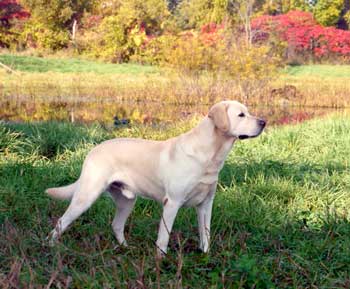 Labrador puppies for sale MN