Health & DNA Tests
Health & DNA Tests
Many genetic health problems that affect Labrador Retrievers can be identified through certain tests and evaluations. These include:
As you can see, Labradors are not immune to genetic problems. All of these disorders are serious and several of these disorders listed above are potentially fatal to the dog. However, the good news is we are now equipped with a lot of tests we can evaluate each potential breeding dog. This is to make sure, before they're ever bred, that they are a genetically good breeding candidate. Unfortunately, there are few people that know of all the possible disorders and fewer breeder's spending the money to test their breeding stock. As a minimum you should ask breeders for proof of OFA on both parents and eye CERF certified. Also make sure at least one parent is tested clear (by DNA testing or by parentage) of EIC, CNM and PRA. By doing this, the puppies will not suffer from the disorder. If you plan to spay or neuter your dog, it does not matter if the puppy is a carrier because the pup will not be affected by the disorder. However, unless both parents are tested clear, there may be carriers in the litter and they could potentially reproduce the disorder if bred to another carrier.
If you breed to our stud dogs, or purchase a puppy from one of our males, you will not have an effected puppy or produce an EIC, PRA or CNM affected puppy. Our males are all DNA tested clear/negative (or cleared by parentage) of these three genetic disorders.
If you would like documentation on any of our dogs we would be happy to provide you with them. You can also find information on OFA hip and elbow evaluation and some other certifications at: http://www.offa.org/search.html?btnSearch=Advanced+Search
Facts about Canine Hip Dysplasia from the Pennhip website:
http://research.vet.upenn.edu/Default.aspx?alias=research.vet.upenn.edu/pennhip
Canine hip dysplasia (CHD) is the most commonly inherited orthopedic disease in dogs.
CHD is a degenerative, developmental condition, leading to painful hip osteoarthritis, stiffness, and diminished quality of life.
All dog breeds are affected by the disease, in some breeds more than 50% of dogs are afflicted.
The disease is polygenic and multifactorial. (The chances are slimmer but two excellent hip parents can still produce hip dysplasia in their puppies.)
The development of CHD is affected by environmental factors such as weight and age.
There is no medical or surgical cure for CHD.
CHD is a major concern for working dogs, pet owners, breeders and veterinarian
Cashman Kennels
23995 Edenvale Trail
Elko, MN 55020
Phone: (952) 461-2457
[email protected]
Over 30 years of Experience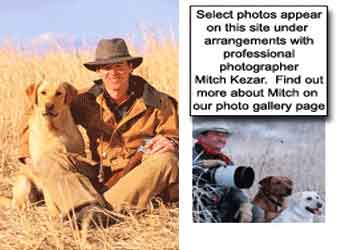 Labrador puppies for sale MN