Puppies For Sale
Puppies For Sale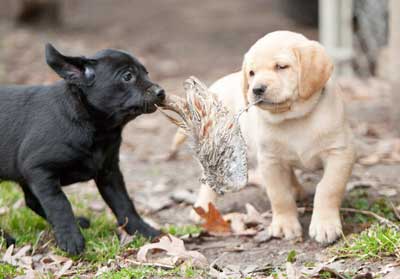 Puppies For Sale / Referral Program
Cashman Kennels offers a Puppy Referral Program. Below is a listing of females recently bred to Cashman Kennels' stud dogs.
This Program is quite successful in selling your puppies and provides a good reference for buyers. As a potential buyer, it is your responsibility to ask for guarantees, shots, dewclaws removal, worming, socialization of pups, etc… This is not a complete list of Cashman Kennels breedings. Not all sellers of the pups sign up for the Puppy Referral Program. We are not recommending any particular female/litter on this list.
Please contact the owners of the females listed below for more information. Due to the volume of calls we receive regarding stud services, we would appreciate it if you direct any questions about puppies for sale to the owners of the litters.
If you do purchase a puppy through this Program or from a direct referral from Matt or Karen Cashman, we would greatly appreciate an e-mail. We would like your feedback on this service, the name of the breeder you chose, and we would enjoy hearing about your pup.
We have two males for sale:
Ruger is our retired stud dog and you can see pictures and info. on our stud dog page.  He is an out standing upland/pointing dog. Would also be a great waterfowl hunter.
Buck is a black 15 month old lab.  He has an excellent pedigree and OFA hips excellent and elbows normal as prelims.  He has three months of pro training and will be an excellent upland or waterfowl hunter.
They are for sale for $3,600 each.
Trooper Breeding
Female Information
Owner:  Brian Lybeck
Phone: (253) 508-3659
State Born: WA
Pups go home:  Mid. August
Pups available:  4 yellow males.
The mother is a pointing lab.  Her father is a 4 x GMPR, MH, and GRHRCH titled dog.
Litter Information
Owner:  Jason Domeyer
Phone: (507) 663-6143
State Born: MN
Color:  Yellow
Pups due:  Mid. August
The mother has her JH and CPR titles and littermate's to seven GMPR titled dogs including our stud dog Vaider.   The father has his SH title and from field trial bloodlines.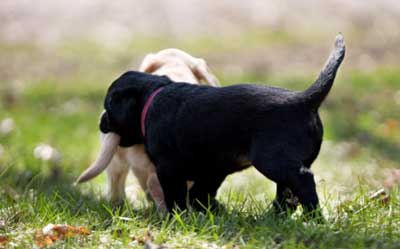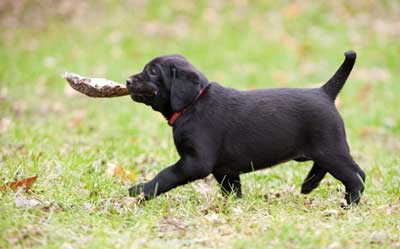 Cashman Kennels
23995 Edenvale Trail
Elko, MN 55020
Phone: (952) 461-2457
cashmankennel@integra.net
Over 30 years of Experience